Access Renewable Energy Projects
Digital platform for sourcing renewable energy via Power Purchase Agreements (PPA)
Rapid,tendering tool connecting you with renewable energy sellers
Network of over 150 renewable energy project developers & asset owners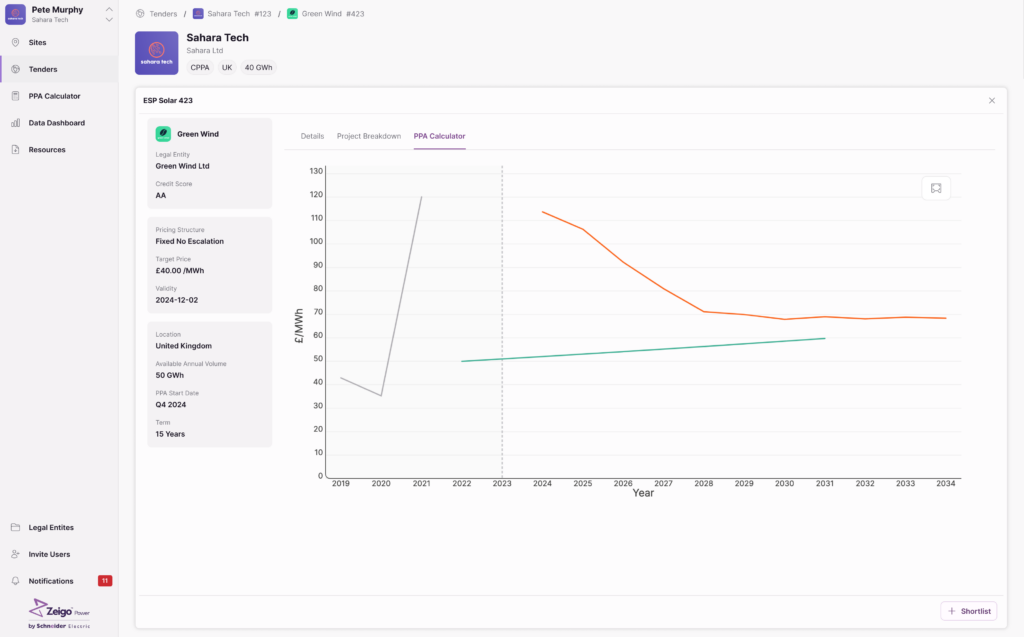 Standardized Tendering Process
Compare offers more simply with our expert data and analysis.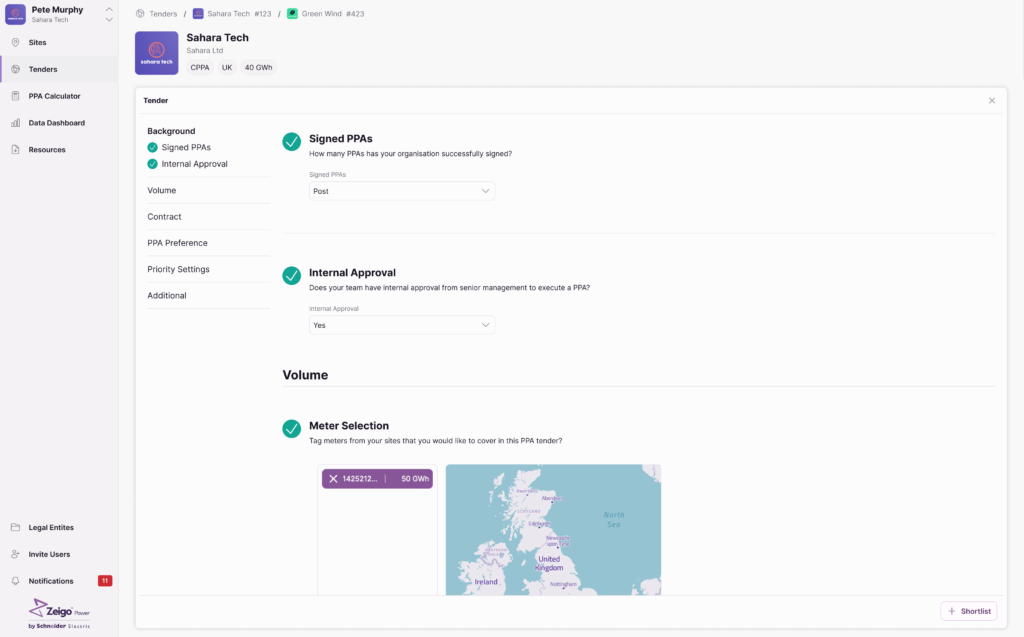 Run A Renewable Energy Tender in Weeks
Run the Request for proposal (RFP) process within just 8-12 weeks using our digital PPA tendering process.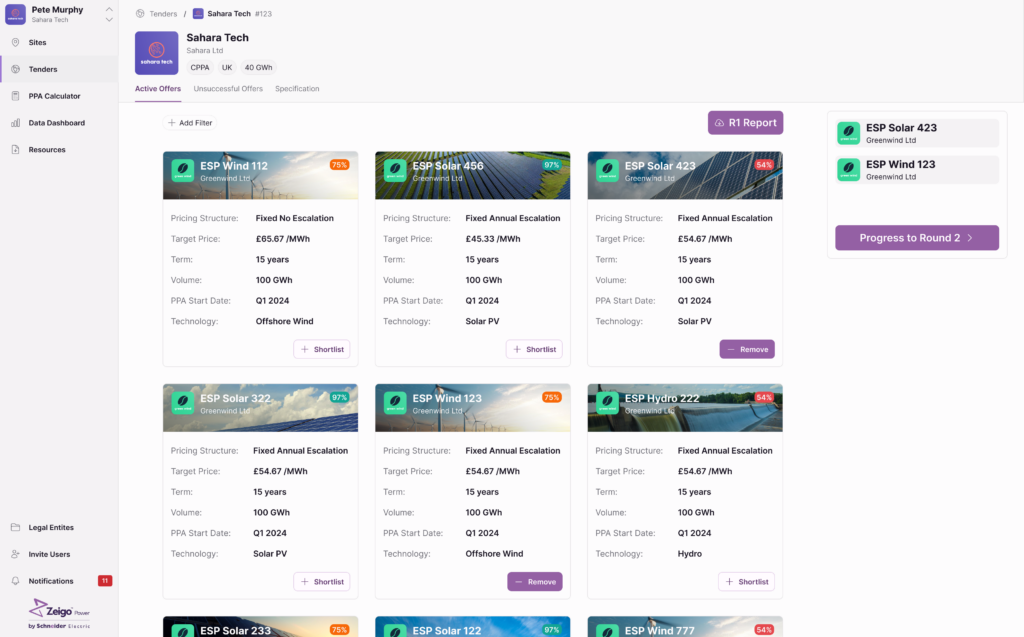 Tap Into the Leading European Network of Renewable Energy Developers 
Gain access to the most competitive offers in your market through our network of 150+ engaged developers.
No.1 PPA Marketplace Solution Provider
Guidehouse Insights ranked Zeigo by Schneider Electric as the no. 1 Power Purchase Agreement (PPA) marketplace solution provider
How It Works for Renewable Energy Buyers
Step 1
---
Upload consumption data, complete the tender form, and enter your requirements.
Step 2
---
Zeigo Power connects you with matching developers, and you can shortlist up to 5 offers based on their analysis.
Step 3
---
Select the best offer and negotiate the term sheet with the renewable energy developer.
Award-Winning Innovative Energy Platform
A cutting-edge software solution that offers a transparent, streamlined, and competitive approach to renewable energy procurement.
0
Experienced renewable energy developers
0
Tendered on the platform
0
Instant access to projects for European developers
Attract Clients for Your Renewable Projects
Extensive network of European corporates and utilities ready to buy renewable energy with our innovative PPA tendering software
Transparency and market insights to help you deliver the most competitive pricing
Effective, two-stage tender process that shortens your sales cycle and helps buyers quickly compare prices and credentials
Work with the best buyers in the market
Gain a single point of access to a large volume of qualifies corporate buyers ready to transact.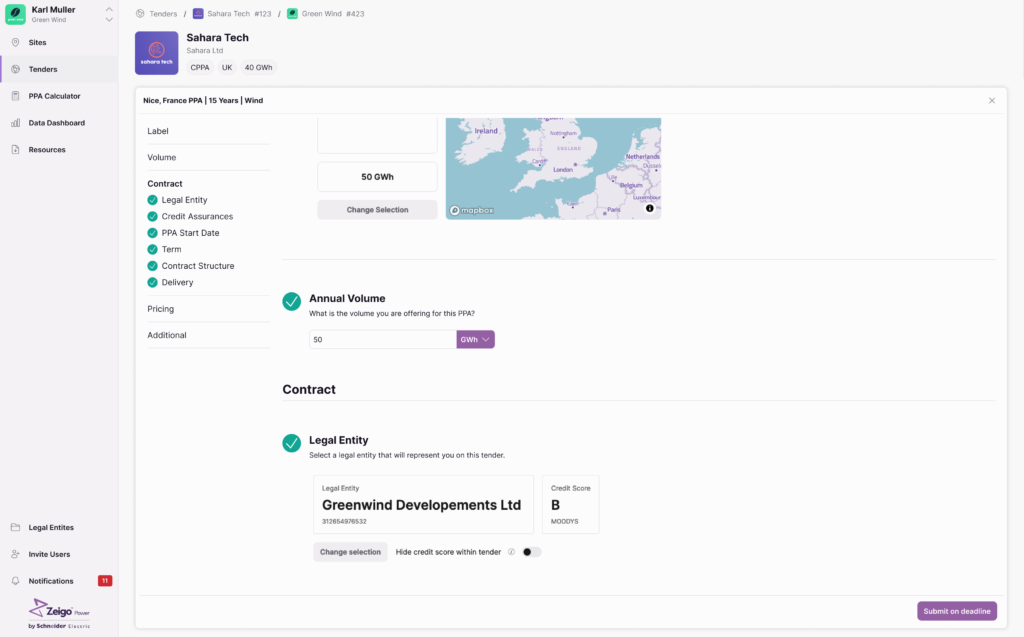 Respond to a renewable energy tender in weeks
Add projects and respond to offers quickly to reduce the workload associated with managing multiple tenders.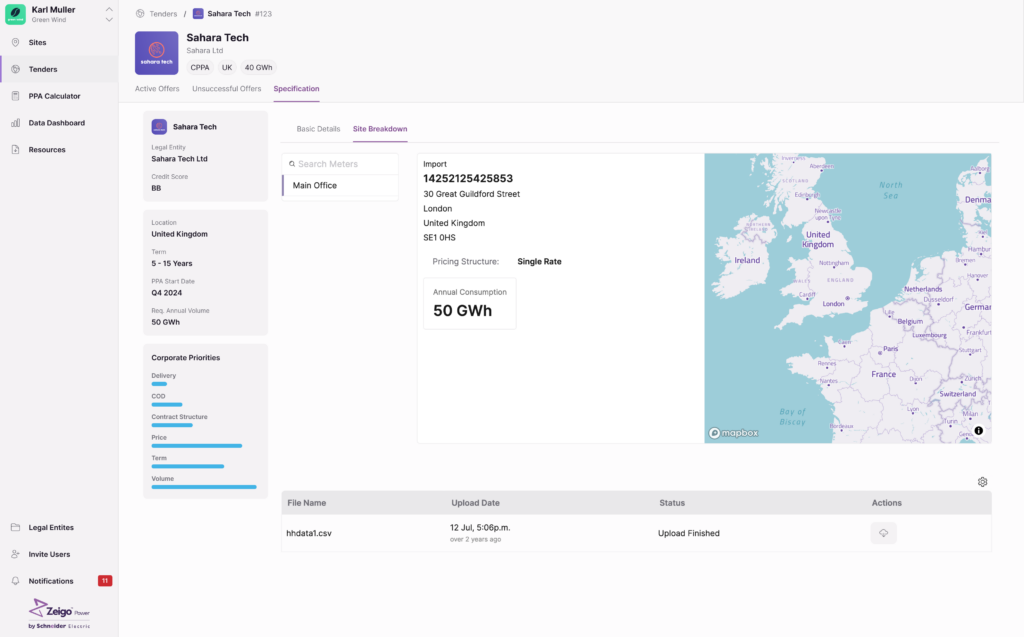 Find a secure revenue stream for your asset
Match your asset with credit-worthy corporate offtakers to secure revenue for your projects at an agreed-upon price.
Schneider Electric is positioned as a Leader because of Zeigo Network's strong and experienced advisory business and Zeigo Power's innovative technology. The combination gives Schneider Electric a full stack of online platforms for all PPA related services.